Regular price
$125.00 USD
Regular price
Sale price
$125.00 USD
Unit price
per
Sale
Sold out
View full details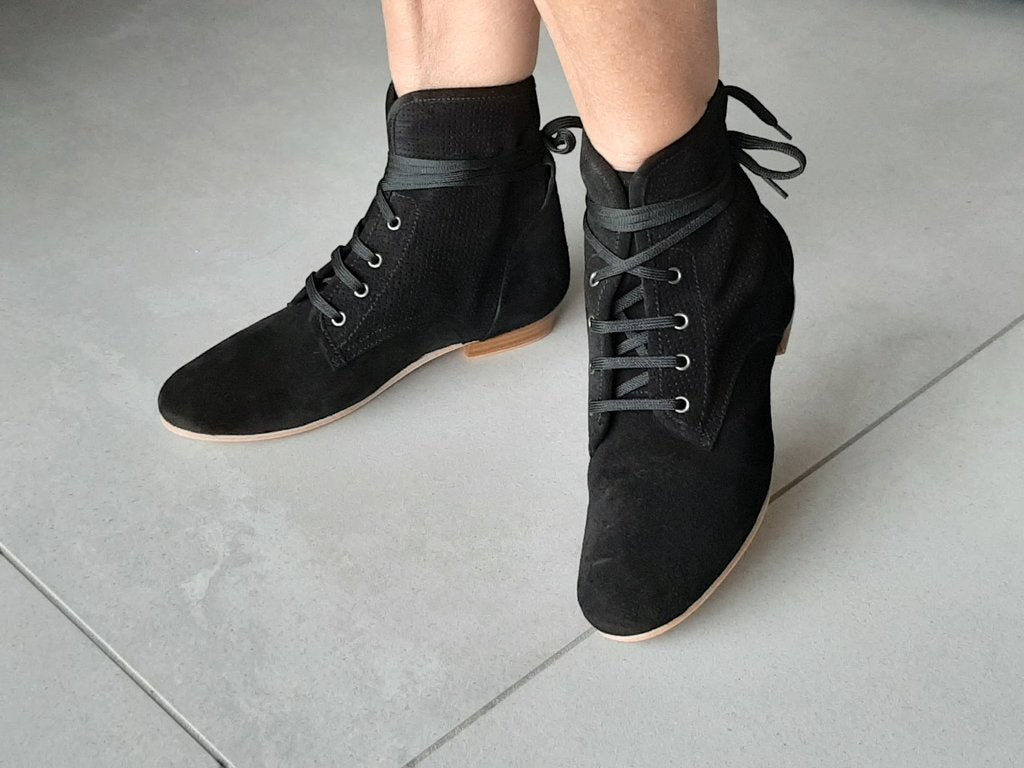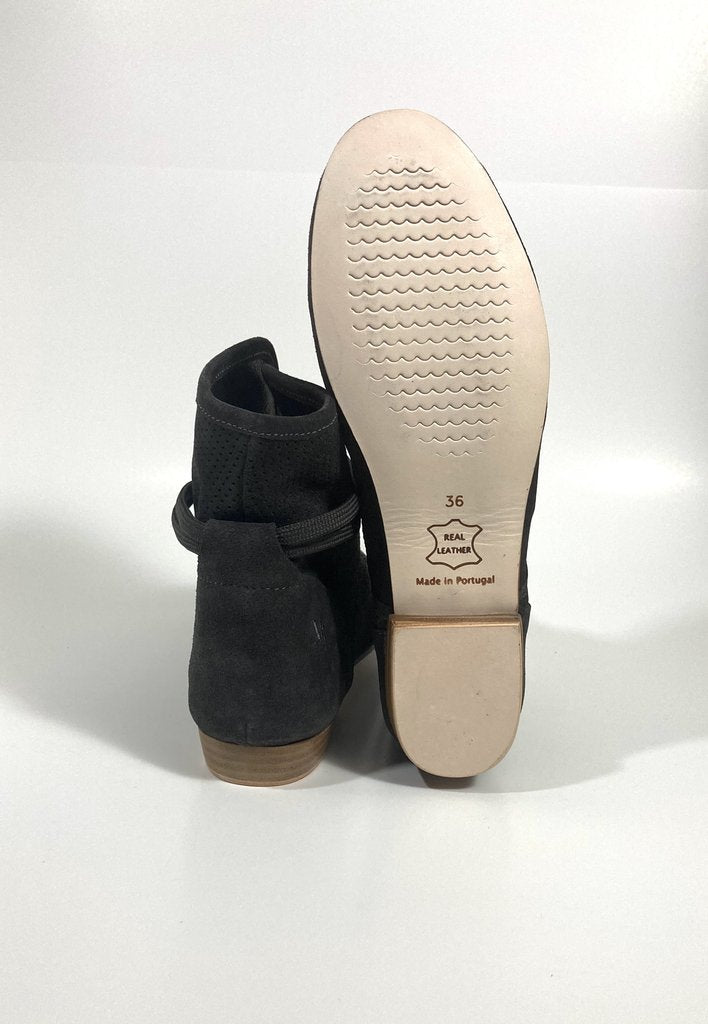 Ella - Black
SKU: ML,Ell,B
Lace-up dance boots by Marine Lauren. These fashionable boots feature a hard leather sole, which can be used for indoor and outdoor dancing. Leather soles retain flexibility to offer a range for foot articulation while dancing, as preferred by many West Coast Swing dancers. Boot interior is lined with leather for easy care and breathability. Laces are extra long with slight stretch and give for a comfortable wrap-around style for added security. Boot tops are also extra soft boot without any restrictive feeling around the ankles. 
Product Description:
Features flat heel, often preferred by West Coast Swing dancers
Soles are made of hard leather, which can be used for outdoor dancing; retains flexibility of a soft-soled dance shoe
Laces are long with a slight stretch for wrap-around lacing style around ankles
Boot uppers are extra soft for maximum comfort and range of mobility
Interiors lined with leather for easier care and breathability
Recommended for West Coast Swing; general versatility makes boots great for all social dancing
Size Notes:
-Only available in full sizes
-Sizes run slightly small and slightly narrower in width
Availability:
-Flat Heel, Black Suede available online and in-store
*Any Marine Lauren brand sizes out of stock normally takes between 6-8 weeks to arrive. Customers will be notified if any products are out of stock.
Additional Info:
Caretaking Tips:
-Shoe care products for cleaning and protecting suede and nubuck uppers can also be used on dance shoes (please read product instructions carefully before use!)